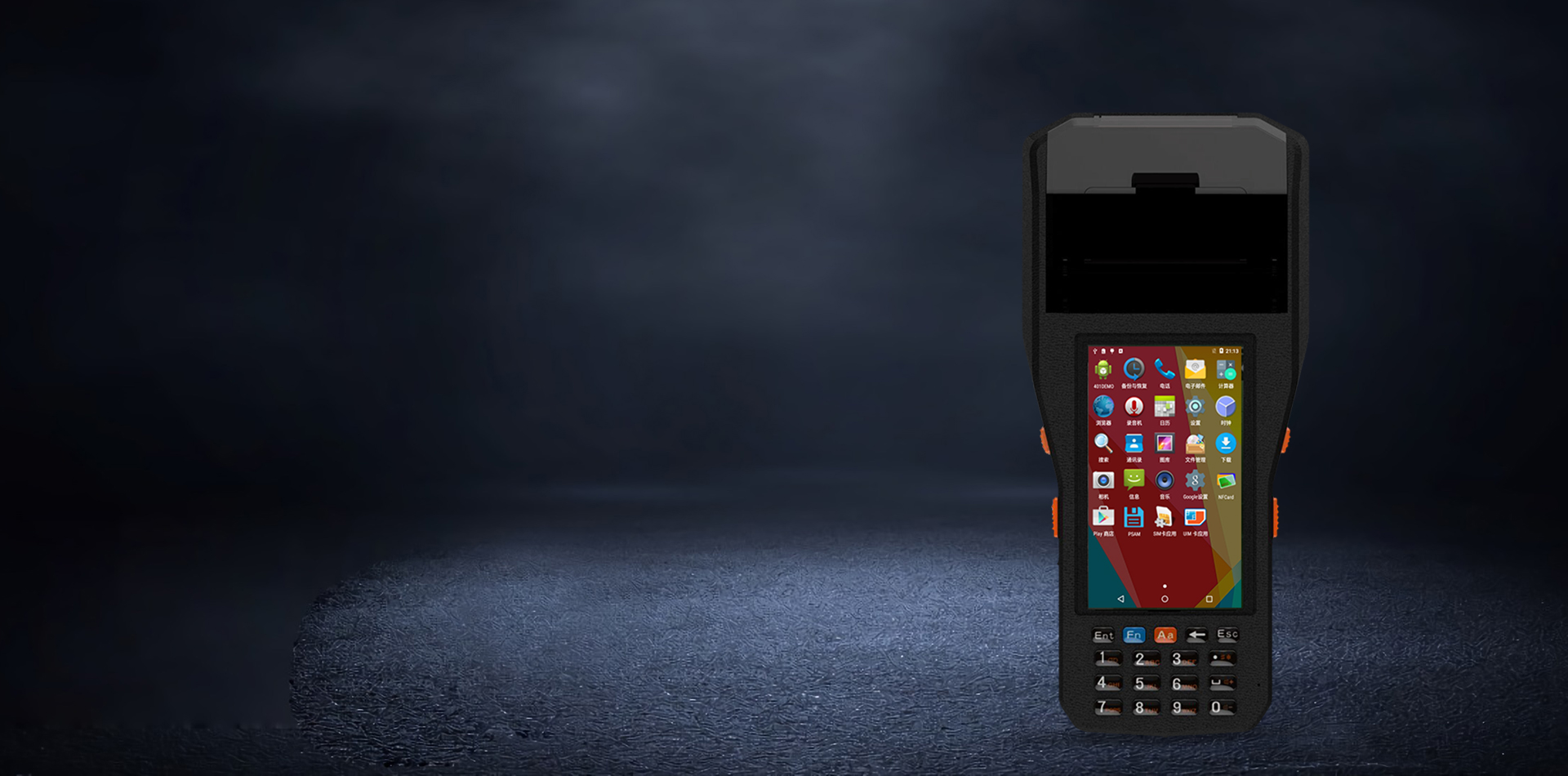 PDA - 408
80mm Built In Printer Handheld Terminal

Suitable For A Variety Of Environments
Express Logistics
Automatic Identification, collection, recording and management of goods storage, storage, transportation and other information
Support both receipt and label printing.
Built-in 80mm thermal printer, while sweeping can print stickers, printing tickets,
vouchers, ticket labels so that patrol, check, inventory more efficient printing
Barcode Scanning
products integrated with professional& accurate 2D barcode
With NFC read-write function
NFC can be used for short-range communication between
devices and data transmission, high security, fast and stable
connection, low power consumption.
4G Full Netcom + Dual-Band Wi-Fi + Bluetooth,
High-Speed And Stable Wireless Transmission

Quick fingerprint unlock (custom)
Fingerprint identification chip, can quickly and
accurately identify fingerprints
Mass Data Storage
64 Bit multi-core processor, plus 8 GB of storage, powerful configuration,
let the system, run more smoothly
IP65 high security
IP65 protection level standard, dust completely occluded,
anti-living water, anti-1.5 m natural fall, can be used in 20 °C to
50 °C under the harsh environment, super quality, beyond imagination
4000mAh high power battery detachable
Full power, long endurance, continuous on-line, with battery
management, can meet the needs of the whole day scheduling
©2019 Shenzhen Qunsuo Technology Co., Ltd. ALL RIGHTS RESERVED.
Designed