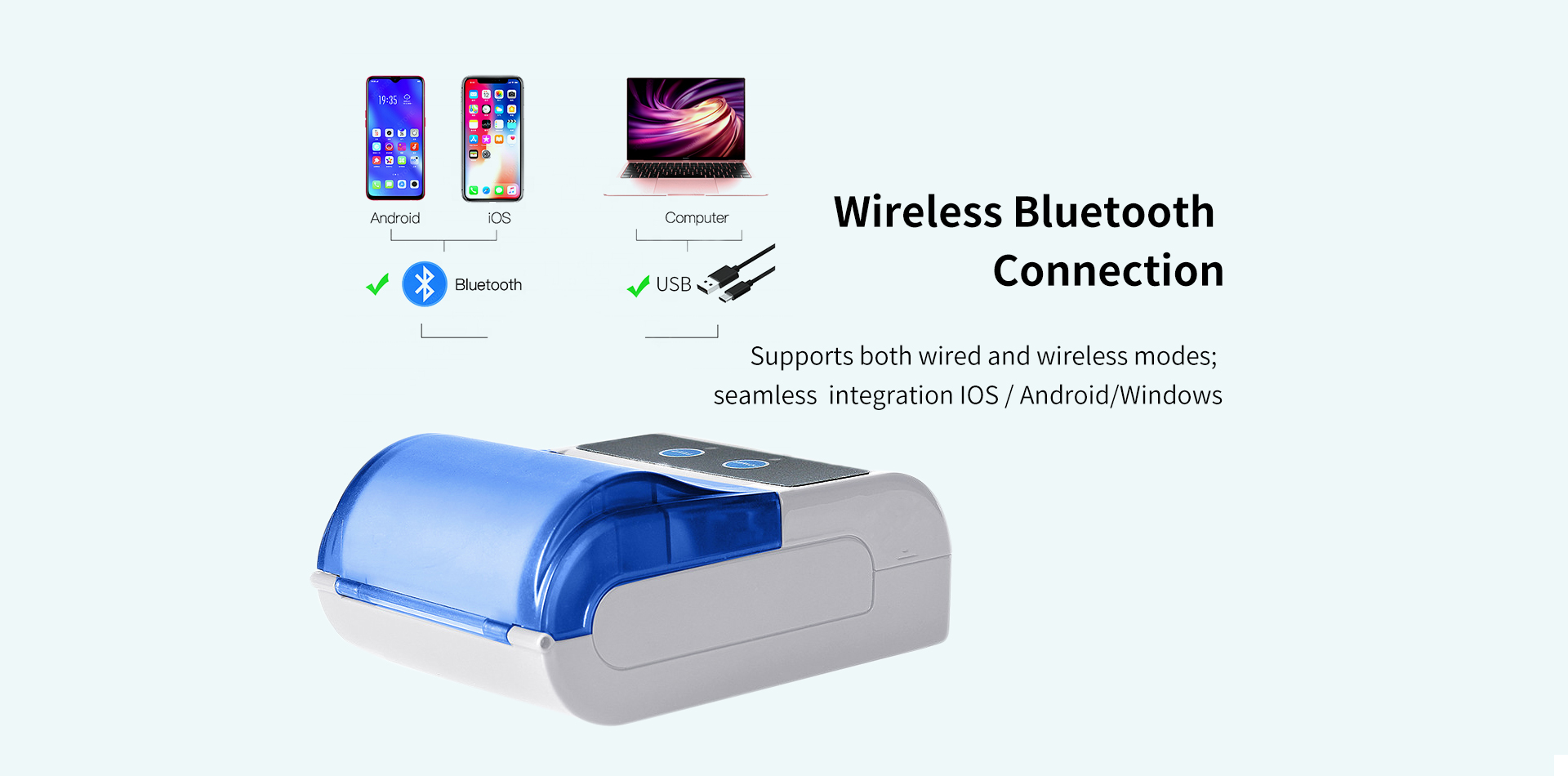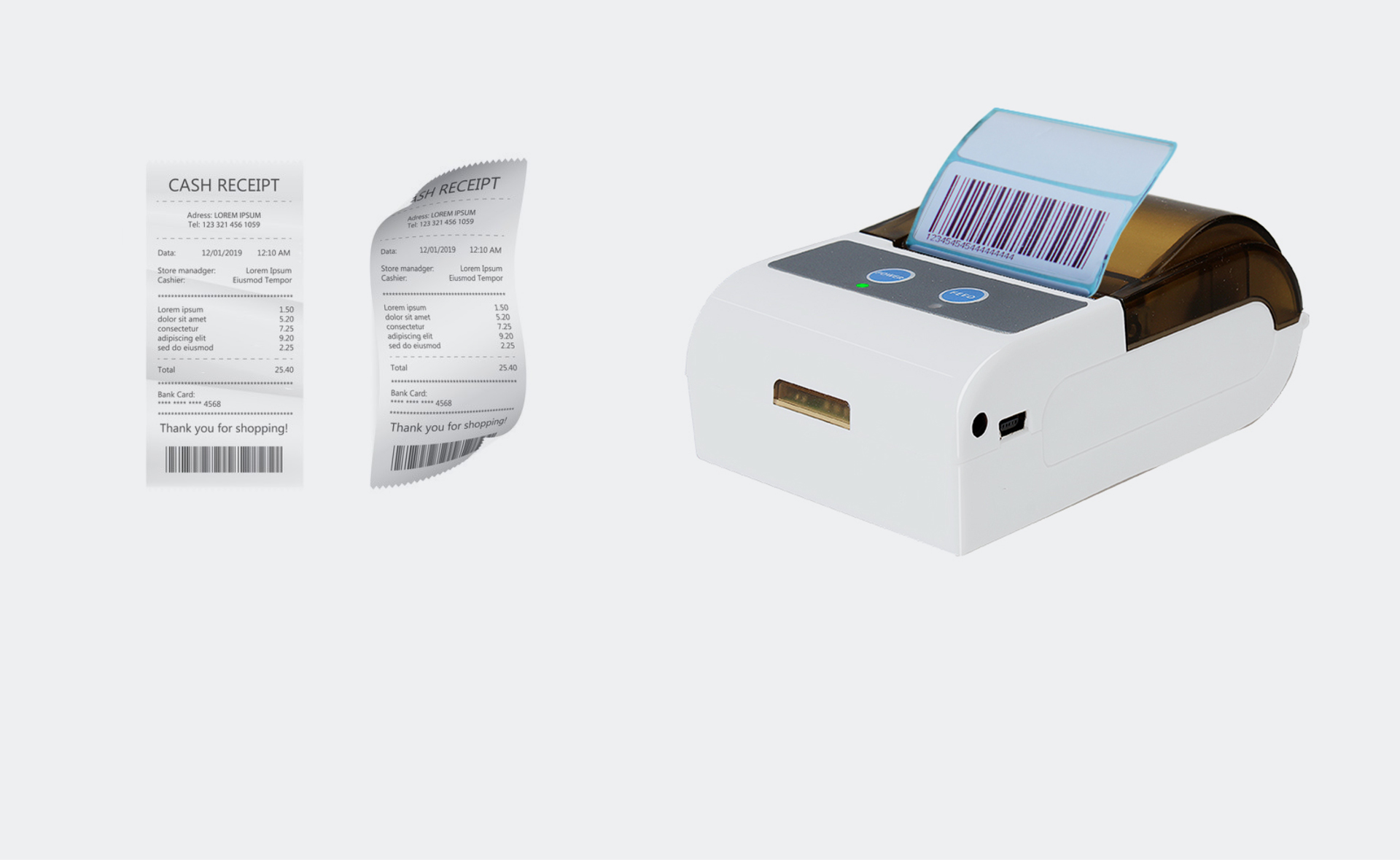 2-inch Bluetooth 58mm Ticket
Label and Thermal Printing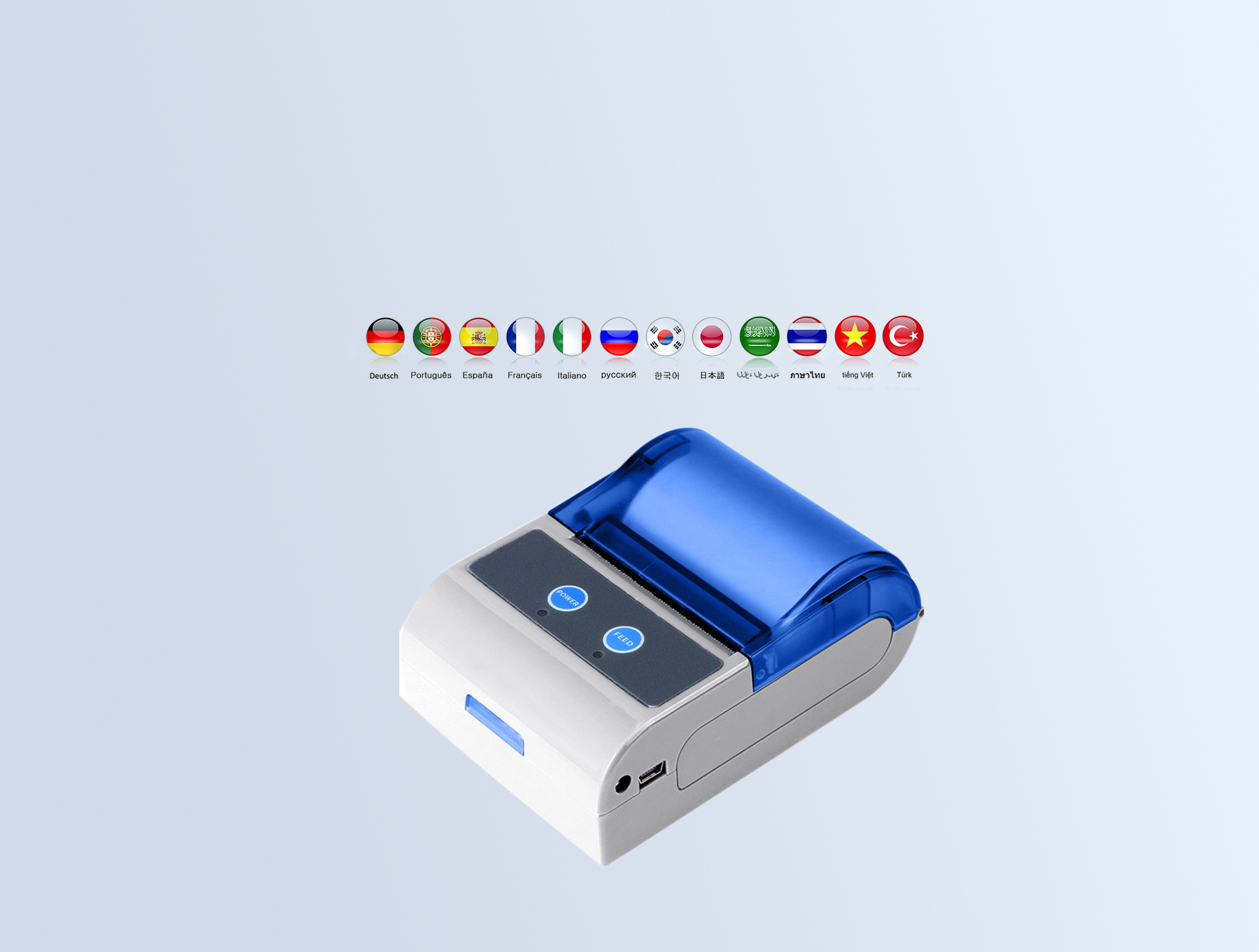 Support for multi-language printing
Chinese (simplified) , Chinese (traditional) , English, French,German, Turkish,
Russian, Thai, Baltic, Icelandic, Bulgarian, Spanish, Italian, Norwegian
OEM / ODM service provide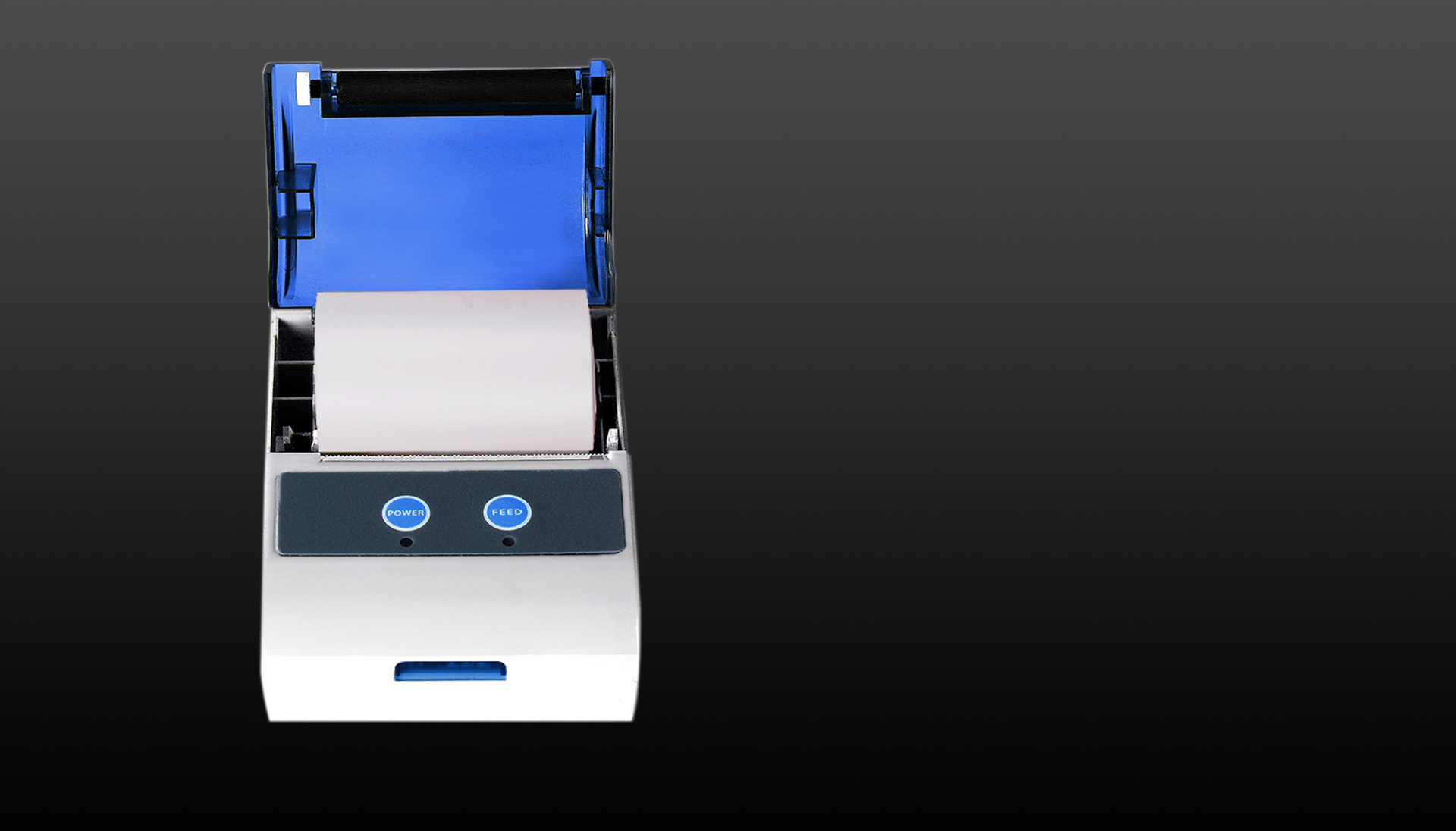 Professional print head
High efficiency, inkless,lightweight, this affordable
printer is compact and lightweight to wear comfortably
for an entire shift.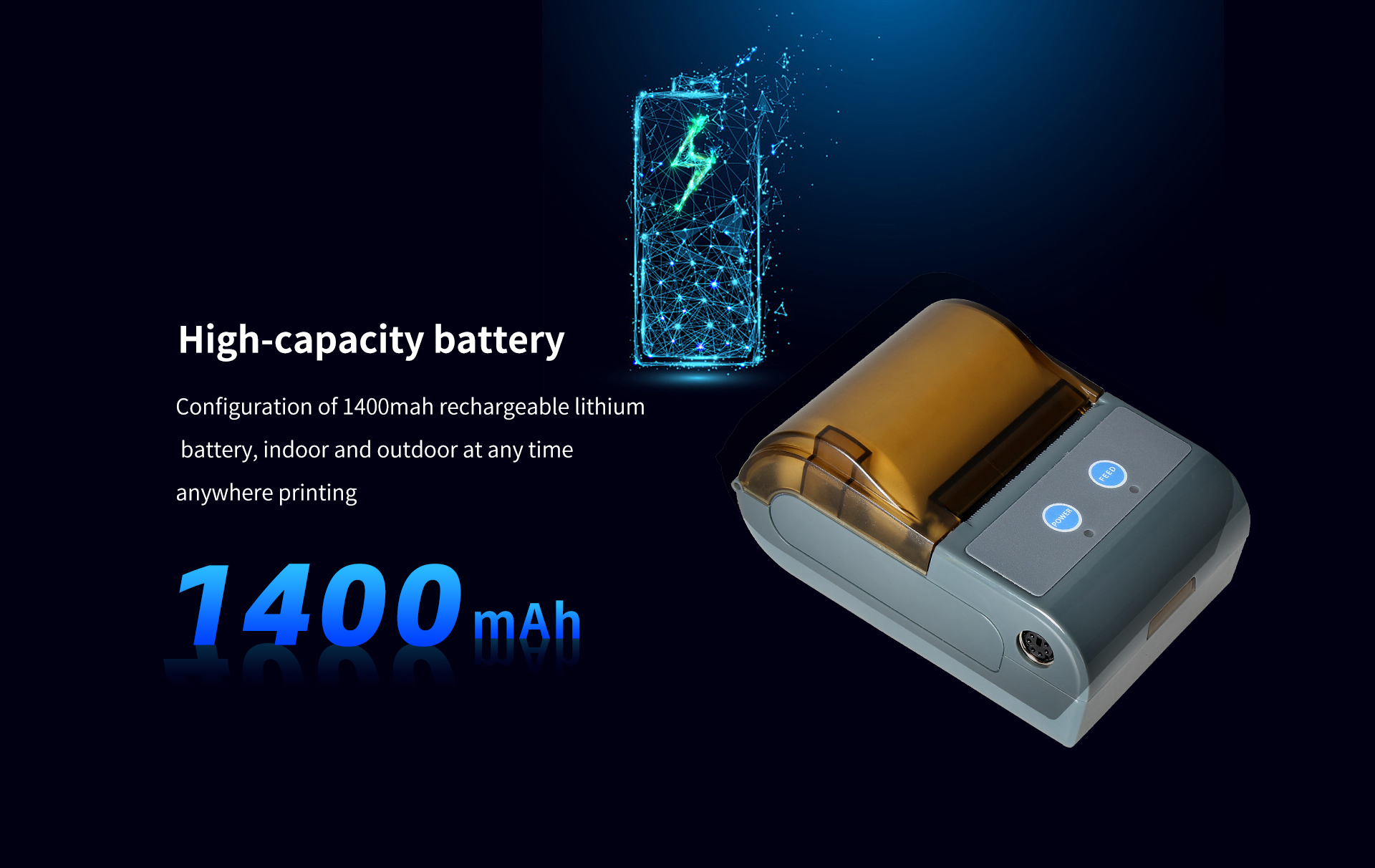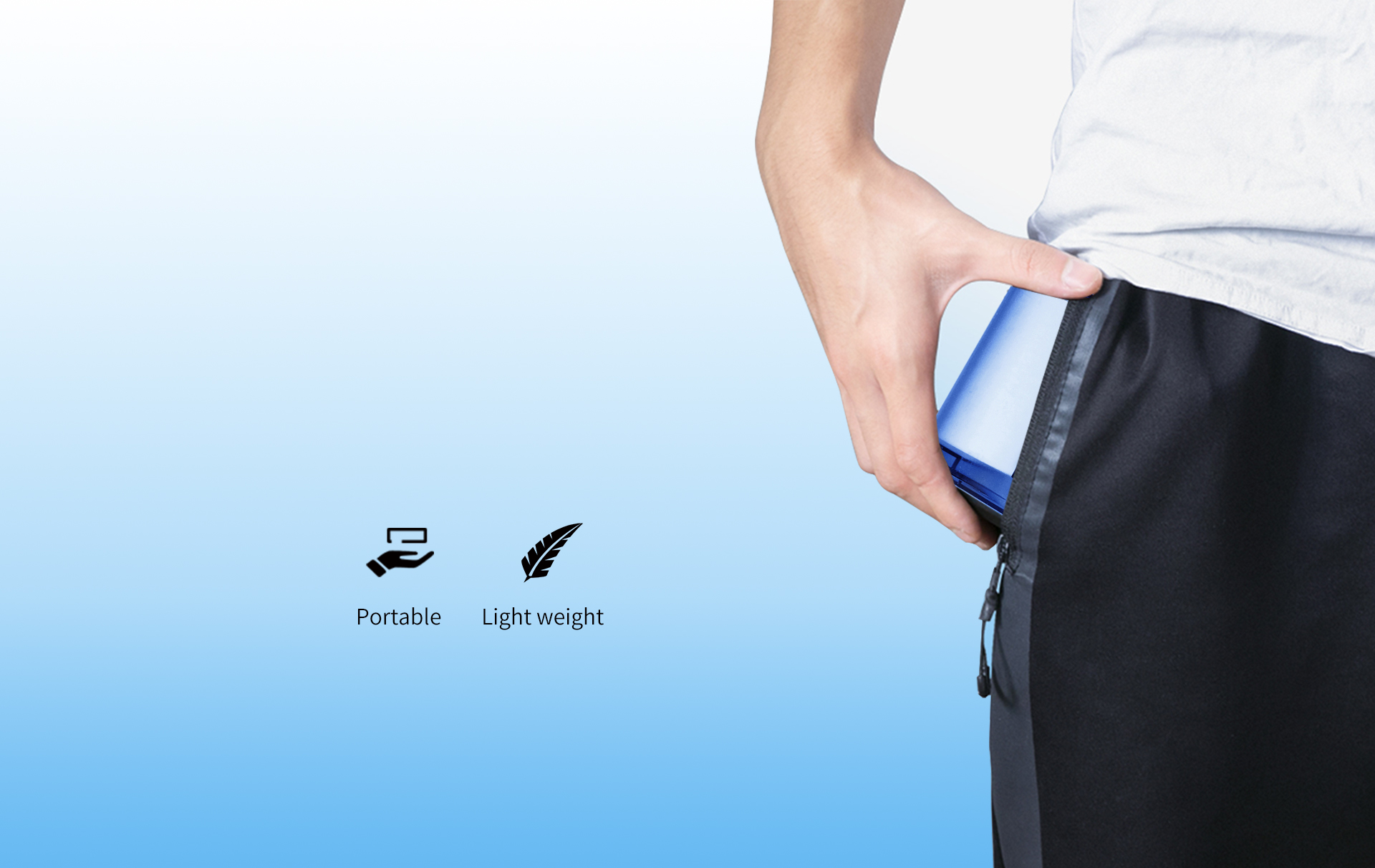 Small, portable
Small and lightweight easy to carry,
wear comfortably and can compac
t in your pocket.
QS-5803 Product Parameters

Specification
Black mark detection
Support clearance label
print density
384 points / lines
Printed Line Width
24 Chinese/Line 48 English/Line Or 36 Chinese/Line 72 English/Line
Printing Content
English, numbers, various symbols, characters, pictures, 1D and 2D code printing ,different languages
Support System
Android,iOS,(Win9X/Win ME/Win2000/WinNT/WinXP/WinVista,/Win7, Win8/Linux)
Instruction Set
ESC/POS Compatible Instruction Set
Build-in Font
ASCII Font library(12*24 8*16) GBK(24*24 16*16) (32*32,48*48)
Paper type
thermal paper /thermal label paper /label paper
Paper diameter
Maximum Φ39mm

Application Environment
Storage temperature
-20° to 70°C
Humidity
0 ~ 95% (Non Condensing)
Error warning
Paper deficiency/Paper barn door/Low electricity
Print width
Paper Width: 58MM Effective Printing Width : 48MM
Battery
Detachable 9V1.5A 1400mAh high performance lithium battery
Power adapter
Input AC 110-240V,output DC 9V/1.5A
Size(LxWxD)
120*100*50.5MM

Communication
Bluetooth
Bluetooth 2.0/4.0
Printing method
Line type thermal printing

Features
Paper sensor
LED indicator flashes when come to paper end meanwhile alarm
Printing Command
ESC/POS compatible with commands set
Power
1400mAh rechargeable li-ion battery
devices
Support android,IOS and windows devices
language
Support any language
Application Fields
Supermarkets, clothing industry,Bank POS
Logistics,Police, postal services, urban management, tobacco,Business cash ,registers
©2019 Shenzhen Qunsuo Technology Co., Ltd. ALL RIGHTS RESERVED.
Designed